As the year comes to the close, the Program in Critical Race and Ethnic Studies and the Feminist Studies Department write to share long-awaited, heartening news with you: Marisol LeBrón will be joining our faculty ranks as an associate professor starting this fall!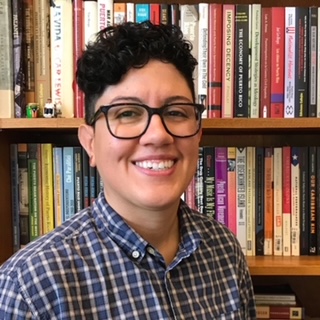 Currently housed in Mexican American and Latina/o Studies at UT Austin, Professor LeBrón is a scholar of critical prison and policing studies whose interdisciplinary research, which spans the fields of critical ethnic studies, Latinx studies, and transnational American studies, is grounded in anti-imperialist critique. Demonstrating how U.S. police and colonial power have always been two sides of the same coin, Professor LeBrón's writings cast needed critical light on the imperial infrastructure behind policing and Puerto Rico's historic function as a "laboratory for U.S. domestic and foreign policy." Her incisive analysis of how the debt crisis, Hurricane Maria's aftermath, and police repression have fundamentally shaped life in Puerto Rico have appeared in numerous media outlets, including The Washington Post, Truthout, and The Guardian. She is one of the creators of the Puerto Rico Syllabus, a teaching resource rooted in liberatory grassroots education, which explores the imperial geopolitics behind and people's resistance to the pauperization of Puerto Rico. Professor LeBrón also serves on the editorial collective of The Abusable Past, the digital companion to Radical History Review.
Last but not least, Professor LeBrón's commitment to socially engaged scholarship is evident in her vibrant repertoire of classes, including "Policing Latinidad," "Black and Latinx Intersections," "Prisons and Punishment in American Society," and "Queer Latino/a Studies." She is a public intellectual whose outward-facing scholarship reflects her deep commitment to anticolonial racial justice struggles. Please join us in welcoming Professor LeBrón to Santa Cruz!
Sincerely,
Neda Atanasoski and Christine Hong