2018 CRES 
Newsletter
Now in its fifth year, CRES is undergoing a vibrant boom as a program. We welcome seven new principal faculty members, and our major numbers more than doubled last year alone. Learn more!
Calendar
Sep  26

First Day of Classes

Sep  30

Oct  16

Add/Drop/Swap Ends

Oct  21
Graduate Research 
Spotlight
 For the Glory of Gold and Bones: Spiritual Accumulation and Grave Theft in the Construction of the San Francisco Bay Area
by Claire Urbanski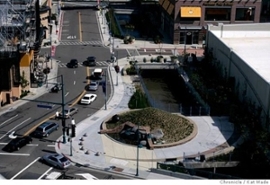 CRES graduate Claire Urbanski's project explores the ways that the San Francisco Bay area was able to develop by evacuation, desecration, and museum collections of Ohlone dead. This is done in order to question how these bodies contribute to settler colonial expansion and capital production. Learn more here.